Solving the Knoxville Foreclosure Crisis
One Homeowner at a Time
Homeowner Success Stories Category
Many homeowners think they have lots of time. "We'll put out home up for sale in a few months. I know the bank is working to foreclose on it, but we can wait", they say to themselves.
In order to have a successful short sale, then your agent will need time to submit everything to the lender and for them to process it.
Click here to discover how other sellers successfully did a short sale and avoided foreclosure.
In addition, it can take a month or more for your home to sell. Buyers don't always materialize in 2-3 days. If you are less than a month away from a foreclosure sale date, then we can help you.
Read the rest of this entry »
Knoxville Short Sales
have a reputation for taking a long time. But, they can drag on even longer if the paperwork isn't submitted to the lender in a timely manner.
When my team and I started doing short sales, we were hesitant to submit anything to the lender until we had a
100% Short Sale Packet
That caused the short sales to drag out a lot longer.
After a little while, we learned to submit the paperwork as quickly as possible to the lender. It usually takes 30 to 60 days for the lender to assign a negotiator to the file. That gives us plenty of time to track down any missing paperwork. We realized that we were wasting time if we waited 30 days until everything was perfect and then submitted the file. There is a common myth that you shouldn't submit short sale paperwork until it is 100% complete.
Read the rest of this entry »
On some
short sales
in Knoxville  your loan has Private Mortgage Insurance, also known as PMI, then there is a high likelihood that they will request that you sign a promissory note.
Today's blog post talks about how to convince the lender to waive it.
PMI companies are notorious for asking for promissory notes. The reason they ask for them so much is because there is no risk in doing so. If the home is foreclosed upon, then they will have to pay a claim for the loss. If the home is sold as a short sale, then they will have to pay a claim for the loss. Either way, they have the same result. But, if they get a promissory note, then they get some money to help cover the claim. Either way, there is no risk to them.
Read the rest of this entry »
We just put together an offer on one of our
Knoxville Short Sales
. Our buyer asked us is the really going to take 6-8 months to get this
approved and closed? I told him I don't think it would take that long why do you ask? He told me he had an offer on another property and the other agent told him it would take that long. After 6 months he walked away because he didn't see any progress with the lender and got tired of waiting. We see a lot of
agents
quote 6-8 months for a short sale response. Those
agents
simply don't know what they are talking about. We have processed short sales with the most difficult lenders in an average of 2-3 months. The key is aggressive follow up. You have to check on the status of the file twice a week.
Read the rest of this entry »
Some agents in Knoxville hate
short sales
. Why? Because they don't understand them. So, don't believe them when they tell you that
short sales are impossible
.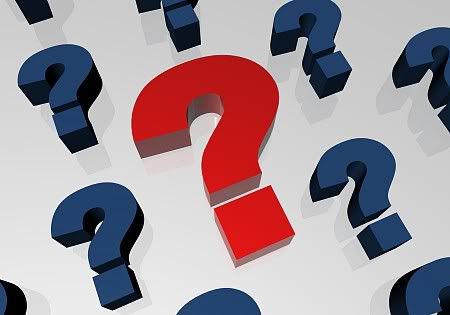 I will explain what causes their problems in today's post. There are two things you must understand if you are doing short sales. They are BPOs and HUD-1s. A BPO is what the short sale lender uses to determine the value of the property.
BPO stands for "Broker's Price Opinion."
They are what another real estate agent (Broker) thinks a property is worth. Basically the agent gives their opinion of the value of the property. "I think it is worth 300k", they put on the report. Lenders accept or reject short sale offers based on the BPO value. If the agent has given a value of 300k, then a short sale lender will not accept a sales price of 250k. The problem is that, in my opinion, sometimes the values are inaccurate. I have seen agents drive 50 miles away to evaluate a property. They go to a place where they do not sell real estate. As a result they are not familiar with the local marketplace. Because of this I always try to meet the agent doing the BPO at the property. I explain the market value to them and tell them what is happening with the property. I explain exactly why the property is selling for the sale price. I tell them what buyers have said about the property and why it isn't selling for a higher price. This helps them to give an accurate value. The lender gets an accurate value and is able to make a better decision on the short sale. Thinking about a  Knoxville short sale? Call me and let's talk about your options to
avoid foreclosure
my services to you are
free
. You can reach me at 865-696-9002 or email me
[email protected]
We were contacted by a Florida resident who had 3 rental cabins. They were upside down and the rental income had dropped off and they had run out of money to continue to pay the mortgages.
They were concerned about a
deficiency judgment
once we sold the properties on a
short sale
I do know that you can usually short sale in Tennessee and get the lender to forgive you of the debt. However, there are other things you can do to avoid the deficiency problem. First, work hard to convince your lender to waive the deficiency. Investment Property Short Sales are tougher because the lenders are more reluctant to waive the deficiency. But, many lenders will waive it. Others will agree to waive it when you have presented financial statements that show you cannot afford the deficiency. So I think that over half of the deficiencies will be waived by the lenders. Here is what you can do for the remaining ones. First, depend on incompetence on the lender's part. Most lenders don't have enough staff to handle their delinquent debt. Even if they do have the right to a deficiency in most cases the only thing they will do is call you. When they call, you simply tell them that you don't have the money in your budget that month to pay them anything. Don't say anything more than that and don't lie to them. (A lie can get you in legal trouble later on. You are better saying very little and hanging up the phone than lying.) Most lenders won't do anymore than "sic" the debt collectors on you. They hardly ever go to court or attempt to garnish your wages. In my opinion, this will enable you to short sale 90% to 95% of all investment properties and avoid paying a deficiency. Here is what you should do if you fall into the unlucky 5-10%. Hire a good lawyer. They can usually find a hole in their court case and get you out of paying the debt. These lenders are so disorganized that the often do not have all their paperwork in order. Or, they can find a situation where the lender broke Collection Law. In that case, the lender is usually more than happy to settle with you versus facing a lawsuit. Thinking about a short sale?  Send me an e-mail at
[email protected]
I will contact you for a free consultation. When we talk, I will explain how the process works in detail and answer any questions you may have. Or, if you prefer, you can call me at 865-696-9002
Just had a meeting with seller who bought their home in 2008 for $525,000 and did a 100% loan at the time. They have been trying to sell it for over a year now because of a job transfer. The seller just wanted to payoff what he owed on the property wasn't worried about making any money. The problem has been the home is only worth about $450,000 in today's market He didn't think he would qualify for a
short sale
because he had a job. But he was living out of town while his family still lived here in Knoxville. But it was getting difficult maintaining two different house holds. So we setup a time to meet and explore all of his
options
. We covered all of the aspects of a short sale with them. Both the positives and negatives of selling his home short. In this situation I told him it would be highly unlikely his lender would just let him walk away and forgive the debt. That they would most likely need to sign a promissory note for all or part of the short fall. But we have had success with promissory notes being at 0% interest and payments that would be affordable for him. The other option we looked at was renting the property for a few years and waiting to see how soon the market would take to come back and get closer for him to a break even sale. Looking at the rental income he could get on the home it would be negative cash flow of about $300 per month. There was also the concern of the tenant trashing the home and not wanting to be a long distance landlord. But what I explained to him we could hire a professional management company for him to screen the tenants. They would be responsible to making repairs that come up, collecting rent etc.  I told him yes it would cost him some money each month but I felt it was a better solution for him than selling it on a short sale. He agreed with me so we contacted a management company for him they found a very good tenant who wanted to rent it for two years. They where able to get more rental income than I thought so his
negative income was only $175 per month. This is the difference a trained professional with the
CDPE designatio
n can help sellers determine when they are facing tough times selling their home. Untrained Realtors don't know what your options are in order to avoid foreclosure a CDPE can help you. My team and I are the most qualified team of professional in the Knoxville market. We can help you determine your best option in order to avoid foreclosure at no cost to you. Call me at 865-696-9002 or email
[email protected]
and let's talk about your situation.
We have
successfully
closed many Knoxville
Short Sales
with Wells Fargo because they are prevalent lender in the Knoxville Area. There have been some changes recently if you have a Wells Fargo mortgage and they have already started the foreclosure process. If you have a short sale contract on your home you can get the sale stopped if you meet certain criteria.
DSNews
reported new rules regarding Wells Fargo short sales when foreclosure is within 30 days. The bank's new policy will allow for only one foreclosure postponement given the following criteria:
Wells Fargo has an approved short sale sales contract in hand (if necessary, approvals from junior lien holders and mortgage insurers as well)
buyer has proof of funds or is pre approved for financing; and
the short sale can close within 30 days of the scheduled foreclosure sale.
Beyond these restrictions, Wells Fargo did note that investors may vary in what they allow, and some states require the courts to approve any delay. If you find yourself against the clock with a Wells Fargo short sale, there is still hope. The bank expressed its willingness to address situations outside these qualifications on a case-by-case basis. My team and I have the experience and the expertise to get foreclosure sale stopped when we have a pending short sale on one of our listings. Since we have worked with all the major lenders we have been able to establish relationships with many decision makers at these lenders. If you are having trouble making your mortgage payments don't wait until it is
too late
. You do have
options
available to you other than foreclosure. Let's setup a time to talk over a cup of coffee and talk about your situation. Let me explain your options to you so you can make an informed decision. Call me at 865-696-9002 or email me
[email protected]
I was contacted by a West Knoxville homeowner who recently had just lost their job. They had been told to sell their home on a
short sale
by another Realtor they had talked to about their situation.
But they were unsure if that was what they really wanted to do. They knew they didn't want to lose their home to foreclosure and wanted to explore all their
options
. They know a Knoxville short sale was one option but want to consider all of them. They were referred to us by a friend who knew my team was experienced in helping area homeowners who may be facing foreclosure. We had a meeting and looked at their situation and explained all their options to them. They decided they didn't really want to sell their home at this time and wanted to prosue a loan modification with their lender. They weren't currently behind on their payments and had some income from a severance package they had recived from work. Since any time a you are in trouble before a lender will consider a
loan modification
or short sale. You need to put togerther a finaincial package on yourself and present it to the lender to consider. We help our homeowner assemble all their personal information and put them in touch with their lender to consider the loan modification. In the meantime while they where waiting to hear from their lender they were able to secure a new job. It wasn't making the type of income they were making before but it was income and a job. They contacted me for advice and I told them to call their lender and share the information. I said there is very good chance they will reduce your interest rate for 3-5 years if you asked them to do it. After about 45 days our homeowner called and said their lender reduced their interest rate for 5 years which made their payment affordable in their current situation. They were excited and grateful they called us and didn't sell their home on a short sale like the first Realtor had told them. They is why if you are a Knoxville area homeowner who made be facing foreclosure contact a trained professional. Most Realtors who don't specialize like we do in helping people in trouble don't have a clue on what the solutions are in order to help you.
I am a well trained
CDPE
and my team and I help more people in Knoxville avoid foreclosure than anyone else. Call me and let's talk about your situation 865-696-9002 or email me at
[email protected]
We recently had another
success
for a local homeowner who was facing foreclosure and
avoiding
it. They contacted us last year at this time and we had a meeting with them. We covered all the options with them at that time. They decided they want to try to stay in the home and wanted to try a loan modification. So we helped them gather all the information they needed to try to do a loan modification. We helped them put the information together they needed and told them how to contact their lender to get them the information. After several months they were able to get a modification to their loan and it was successful for them for a while. But because their employment didn't improve as they had hoped they once again fell behind on their mortgage payments. We sat down and reviewed their situation and decided to try a short sale this time in order to avoid foreclosure. We contacted their lender and informed them we had the home on the market and were going to try a short sale. In the meantime the lender informed us they where going to be sending out someone to do a BPO. Which this kind of surprised us because that is usually done once you have an offer on the home.  I met the agent at the home as I always do for BPO and shared with them how we arrived at market value on the home. Then I got a call from the lender telling us that the price we had the home on the market for was too low. By this time we had several people who had looked at the home and had some interest but not at our list price. The home was in need of a great deal of cosmetic work along with some structural work which I shared with the lender. We also provided with inspection reports we had obtained on the issues. But the bank wouldn't move off their price. So I asked the negotiator well if you are stuck on your price and my seller doesn't want a foreclosure on his record. I said how about a deed-in-lieu? They said they would go to their supervisors about that and try to make it happen. I got a phone call a few days later from the lender who said they would do a deed-in-lieu. I said great we got some updated title work and made it happen for my sellers. My seller was happy they avoided foreclosure and I guess the lender is happy they can try to get the price they think the house is worth in its current condition. This is just one of the solutions available to you as a homeowner who may be facing foreclosure. An untrained professional would have
just given up trying to get a solution to avoid foreclosure. As a
CDPE
we are trained to find a solution and stop foreclosure. If you are having trouble and need help call me at 865-696-9002 or email me
[email protected]