Solving the Knoxville Foreclosure Crisis
One Homeowner at a Time
Why Use a CDPE Category
People often wonder why their lender will release their debt in a
Knoxville short sale
. Most lenders don't like to release the debt. But, they agree to do it because they know that policy nets them more money. They net more because a home usually sells for more money as a short sale versus after it has been foreclosed upon.
Most short sales are being sold while the homeowner lives in the home. The homeowners are able to keep the house up. They keep the inside clean and neat. In addition, they mow the lawn and keep up on the yard. This makes a big difference in the sales price. Would you rather buy a home that is in great condition or one that needs work? Once the bank forecloses on the home it then is taken back and goes into the REO department. It could take 4-6 months before that home comes back on the market. In the meantime the home is vacant and sitting there with no one taking care of it. No one is there to keep up on the yard.The inside of the home is probably dirty. Vagrants can break into the home. The home is also an easy target for vandalism. Therefore a short sale is going to close quicker and I have found going to sell for alot more money than an REO. Everyone wins with a short sale, the banks gets more money for it, seller avoids foreclosure and the neighbors don't have a home sitting there vacant for months. If you are having trouble making you mortgage payments you do have
options
other than foreclosure. It takes and experienced agent to help explain all your options to you. Don't trust your financial future to an
inexperienced agent
. Call me and let's talk about your situation at 865-696-9002 or email me
[email protected]
my services to you are free and will cost you nothing.
Here is something that drives inexperienced Knoxville
short sale
agents crazy. It is a HUD-1, also called a HUD. HUD is the Federal Agency, the Department of Housing & Urban Development, also called HUD. A HUD-1 is a document regulated by HUD. It is the financial accounting for a real estate sale.
Here is why it is important to a Knoxville short sale.
Before a short sale lender will accept a short sale, they want to know what they will net from the sale.
A HUD-1 breaks down all the projected closing costs so the lender can see their net. Most agents are familiar with a HUD-1. They see them at the closing of every home they sell.
But, seeing a HUD-1 at a closing is not the same as the familiarity you learn on short sales.
See, if you mess up on that HUD-1, then it puts the short sale transaction in jeopardy. The short sale lender will look at a projected HUD-1 and agree to accept a certain number. If unexpected costs get added to the HUD-1, then that net goes down. (There are always unexpected costs on a short sale. I can tell you from personal experience.) Now, the agent has to go back and re-negotiate with the short sale lender.
That can drag out the process another 60-90 days.
The buyer will usually get frustrated and cancel the contract. Then, the agent has to re-sell the house and start the process all over again.
This is what causes many agents to hate short sales.
They didn't take the HUD-1 seriously and had problems on a short sale. As a result, they think all short sales are impossible. To truly be successful at short sales, the agent must understand HUD-1s inside and out. They need to make sure that every single projected expense is added to the HUD-1 at the beginning of the negotiations. Adding them after you have negotiated isn't going to work. If you are having trouble making your mortgage payments and don't want to lose you home to foreclosure call me at 865-696-9002 or email me
[email protected]
. You do have
options
and my services to you are
free
.
Some agents in Knoxville hate
short sales
. Why? Because they don't understand them. So, don't believe them when they tell you that
short sales are impossible
.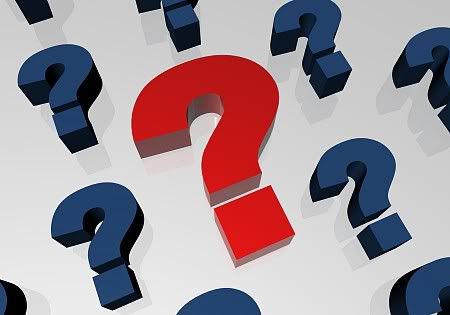 I will explain what causes their problems in today's post. There are two things you must understand if you are doing short sales. They are BPOs and HUD-1s. A BPO is what the short sale lender uses to determine the value of the property.
BPO stands for "Broker's Price Opinion."
They are what another real estate agent (Broker) thinks a property is worth. Basically the agent gives their opinion of the value of the property. "I think it is worth 300k", they put on the report. Lenders accept or reject short sale offers based on the BPO value. If the agent has given a value of 300k, then a short sale lender will not accept a sales price of 250k. The problem is that, in my opinion, sometimes the values are inaccurate. I have seen agents drive 50 miles away to evaluate a property. They go to a place where they do not sell real estate. As a result they are not familiar with the local marketplace. Because of this I always try to meet the agent doing the BPO at the property. I explain the market value to them and tell them what is happening with the property. I explain exactly why the property is selling for the sale price. I tell them what buyers have said about the property and why it isn't selling for a higher price. This helps them to give an accurate value. The lender gets an accurate value and is able to make a better decision on the short sale. Thinking about a  Knoxville short sale? Call me and let's talk about your options to
avoid foreclosure
my services to you are
free
. You can reach me at 865-696-9002 or email me
[email protected]
It always amazes me when I hear the stories of agents who talk about horrible
short sales
are. "Don't waste your time on a short sale", they tell homeowners.
"They are a waste of time. The lenders won't approve them and the process is horrible. The last short sale I worked on took 9 months", they say.
This gives short sales a bad name. Homeowners mistakenly believe that a short sale is impossible
. I am here to tell you that is not true. The Stop Foreclosure Institute has sold and closed many short sales. There are two keys to being successful. First, you have to understand how the process works. Second, you have to keep an eye on the transaction from start to finish.
Here is the closest comparison I can think of on why some agents hate short sales.
Let's say that you are a brand new driver. You hop into a car, accelerate to 70 miles per hours, turn on cruise control, and then start reading a book. Every 5 minutes or so you look up to check on what is going on with your car. You aren't successful at driving a car. Your friend is thinking about learning how to drive. "Don't even think about driving a car. Driving just doesn't work and it is impossible to get anywhere", you tell them.
Is what you just said correct?
Is driving a car impossible? No, it's not! But, many agents make the same claim about short sales.
They have never studied and learned the process.
They have never successfully sold a short sale. But, they are sure ready to tell you that it doesn't work.
Here is what they missed about short sales.
1. You need to be knowledgeable about the process.
You need to have a solid understanding of HUD-1s, BPOs, and the short sale guidelines of the entity that owns or insures the loan.
2. You have to stick with the transaction.
You need to follow up with the short sale lender regularly. You can't check in on the short sale every week or two. A lender will often ask for something and want it back within 24 hours. If they don't get what they need, then they will close the file. If you agent isn't checking in regularly, then the short sale file could be closed without their knowledge. In addition, your agent needs to be able to make sure the HUD-1s and BPOs are accurate. I will explain what those acronyms mean and why they are important in my next post.
If you are in trouble and facing foreclosure don't trust an untrained professional. Hire someone who understands how to help you like a
CDPE
. My team is the
BEST
at helping
troubled homeowners
in the Knoxville Area. We can help you avoid foreclosures and it will cost you
nothing for our services
.  Give me a call and let's talk about your situation at 865-696-9002 or email me
[email protected]
The biggest reason people short sale their house is to avoid foreclosure. They cannot afford the house anymore and the bank has said they will foreclose soon. If the short sale is not successful, then their lender will foreclose on the house. We've made it our business to know what we are doing. But, we see many agents that have no clue about short sales (or the short sale process) listing short sales.
This gives short sales a bad name.
Many agents have been involved in short sales where the listing agent didn't know what they were doing. Because of that the
short sale
wasn't successful and that agent and their customer wasted time. In the future they are going to think twice before showing a short sale. This hurts other short sale sellers.
It really gets on my nerves that people who don't know what they are doing can ruin it for everyone else.
If you are thinking about short selling your home, make sure you hire a competent, experienced
short sale agent
. (A competent, experienced agent will be successful at 80-90% of all the short sales they take on.)
Here are a few of the things that agent should avoid.
1. Submitting multiple offers to the short sale lender.
Only the best offer should be submitted. A confused mind says no. Most short sale negotiators have between 50 and 200 short sale files on their desk. To ask them to weigh the benefits of 3 short sale offers on just one of those 50 files is probably more than their brain can handle. No, I'm not saying their brain is stupid. It's just that a human brain can only handle so much information before it stops working.
2. Realtors submitting incomplete paperwork to the short sale lender.
There is a method to follow. Every good short sale realtor understands stacking order, and the importance of easy to read paperwork.
3. Submitting low offers to the lender.
All this does is waste time. If a lender is not likely to accept the offer, then don't waste 45-60 days negotiating it with them. Get a fair price on the home. If it needs repairs price it with those repairs in mind and make sure the lender understands what needs to be done to the home that is why you have an offer for that amount. If you are having problems making you mortgage payments give me a call at 865-696-9002 or email me
[email protected]
. Let's talk about your situation and go over your options to avoid foreclosure.
– Have you heard the following myths about Knoxville short sales?
Myth #1:
You can buy
short sales
for dirt cheap and then turn around and resell them for a profit.
Myth #2:
Foreclosures
, Short Sales, and Bank Owned Homes can be bought for 30 to 50 cents on the dollar with no money down.
Myth #3:
Lenders will accept any short sale offer even if it is for only 50% of what the home is worth. After all, they don't want a foreclosure on their books. These myths are just not true. Lenders are willing to foreclosure on properties. They have entire departments handle the sale of properties that they have foreclosed on. Another foreclosure is nothing to fear. At the same time, they do prefer short sales. Short Sales are known to reduce a lender's loss compared to a short sale. They have high paid actuaries who have run the numbers and proved that to be the case. That means they take a pragmatic approach on short sales. They want to make sure that he short sale offer isn't lower than what the home would sell if they foreclosed on it. That is why they order an appraisal before accepting the offer. They won't agree to a sale if the offer is for substantially less than the appraised value. If the offer is 5% lower than the appraisal, then they might accept it. If it is substantially less, then they will ask the buyer to raise their offer to the appraised value. Another thing lenders check before approving a short sale is that they aren't approving a short sale for someone that is able to afford their home. They don't want to lose money on a short sale when they can make money when the person repays the loan. If you are thinking about buying a short sale give me a call 865-696-9002 or email me
[email protected]
be happy to help you and guide you through the process
Many home buyers think that the
short sale
lender is in charge during a short sale. Nothing could be further from the truth. The short sale lender can only veto short sale offers. They can't put the property up for sale or decide who to sell it to. Only the home owner can do that. Why is that? Until the lender forecloses on the home the home owner is in the driver's seat. They "own" the property until the lender forecloses. We have had many buyers get angry that a home owner would not accept their lowball offer. "You have to submit my offer to the lender. If you don't then that would be fraud", they tell the home owner. You, the home owner are in charge. That means that you can make the following decisions. You are allowed to pick the buyer's offer that you think the lender will be most likely to accept. You are allowed to turn down offers that you don't like for whatever reason. (Maybe the buyers are too picky about the home and want you to make repairs.) You are allowed to turn down offers if the buyer is not pre-approved for a loan. In addition, you can ask the buyer to inspect the property before they write a contract. You are allowed to ask for an earnest money deposit to make sure the buyer is serious about the house. It is your right to do these things for as long as you own the property. Don't let anyone tell you otherwise. Thinking about a short sale? Got questions about what you can do to
avoid foreclosure
? I can help explain all your options so YOU can decide. My service are free to you Call Me at 865-696-9002 or email me
[email protected]
know your options.
If you are selling your home, then ask the buyer to write a letter about why they want to purchase the home. If you are a buyer, then write that letter. The listing agent will submit that letter along with the
short sale
paperwork. With a little luck that letter will help "grease the wheels" and cause the short sale to be approved faster.
Short Sale negotiators are human beings.
They have
emotions
that can be touched by a good story. These letters might sound like a joke, but they can make a huge difference. I've even seen home owners lose money on their sale because the liked a certain buyer over another one. In that case, the seller sold their home for several thousand dollars less to a buyer that they liked. The other buyer had been rude and the seller didn't like them.
If that made a difference when the seller was losing their own money, then think about the difference it will make to a short sale negotiator who isn't losing their own money.
Put a good story in your letter. Here are a few examples.
You might say something like this:
"We are a first time home buyer looking for our first home. We just want to move out of our cramped apartment and are looking forward to our first home where we can plant a garden." Or, maybe it would be like this: "We have looked for a while and finally found this home on Elm Street that we love. We are selling our current home so we can buy a house with a yard. Our two boys, Tim and Julian, have been begging us for a swing set. We never had room in our old condo. If you approve our short sale offer, then we will finally be able to give them the large, fenced backyard they've always wanted with a swing set. We've already picked out the swing set plan and Tim and Julian are so excited about it. So, don't approve the short sale offer for us, approve it for them." See how I'm pulling the
negotiator's
heartstrings. Unless your short sale negotiator is absolutely heartless, it will make a difference for you. Thinking about a short sale? I can help you short sale your property call me at 865-696-9002 or email me
[email protected]
"Why don't I just let the bank have the property", sellers tell us. "I don't ever think I'll be able to fix my credit to be able to buy another house." "Plus I don't have the money to pay a Realtor"
Short sales
in Knoxville are worth the extra effort. They enable you to
buy another home
much faster than you would have to wait if you experience a foreclosure. And they cost you nothing. All the costs are covered by your lender.
Now, I'm sure you're thinking, "I might have to pay my agent to sell the house.
That sounds risky." That is a legitimate concern. Here is why the lenders are willing to pay your agent. If they foreclose on the home, they will have to hire an agent to sell it. So why not just pay the short sale agent. Extensive studies have been done on the advantages of a short sale versus a foreclosure. The study results showed that a lender will make more on a short sale than a foreclosure. Oftentimes the difference is huge. I have seen some lenders lose hundreds of thousands of dollars. They turned down a short sale thinking the home would sell for more as a foreclosure. The home ended up selling for much less. That is why lenders like short sales and are willing to pay all of the costs. Thinking about a short sale? I can help you short sale your property and never pay the bank another penny. Send me an e-mail at
[email protected]
I will contact you for a free consultation. When we talk, I will explain how the process works in detail and answer any questions you may have. Or, if you prefer, you can call me at 865-696-9002. You have
options
so don't lose your home to foreclosure.
A home owner thinking of a
short sale
recently asked us why they should short sale versus just
walking away
and letting their lender foreclose on the home. We gave them the normal answer: "It's much better for your credit." That was the first thing that popped into our head. But, I knew there are more benefits to a home owner than simply better credit. So I put together the entire list and here they are.
1.
The upside down debt is erased in most cases.
If you are selling because of a financial hardship, then the upside down debt will be automatically erased in most cases. Is your loan is owned or insured by the following agencies: Fannie Mae, Freddie Mac, FHA, and or VA? If you are short selling because of a financial hardship, their policies state that your debt will be erased. 2.
You are eligible to buy another home much sooner compared to a foreclosure.
The most common loan program, Fannie Mae, stipulates that you can buy another home under their program in 2 years. FHA, a popular low down payment loan program stipulates that you can qualify for an FHA loan within 3 years. 3.
No Cost To You.
That is right. A short sale costs you nothing. All of the expenses are paid for by your lender. That includes the title insurance, any county taxes or fees on the sale, attorney fees, and the Real Estate Agent. If the lender foreclosed on the house and then tried to sell it, they would have to pay all the costs. So why not pay the costs with a short sale? 4.
Your credit suffers less damage.
Most people think that a short sale will be the kiss of death to their credit. That is the one big advantage of a short sale over a foreclosure. Upon completion of the short sale, your credit score will drop between 50 and 100 points. However it will rebound fairly quickly. The other benefit is that you will have less debt. (A lot of debt hurts your credit score.) You will have a lower debt to income ratio, which will boost your credit. In a couple of years your credit will be back to normal and you can buy another home. In addition, anything and everything bad on your credit can be fixed thru the dispute process. 5.
You can often rent a comparable house for less than your former mortgage payment.
In one example, a homeowner in foreclosure found a larger home. It even had a fenced backyard for their kid and a garage. Their prior mortgage payment was $1,500. They rented the nicer, bigger house for $850 a month. 6.
You avoid the humiliation of a foreclosure.
7.
You don't have to pay rent during the short sale process.
A short sale can take up to 6 or 9 months. Not all of them do. But, some do. If you aren't concerned about your credit, then you can stop making your mortgage payments during the short sale. You can use the savings for the deposit on a rental. Thinking about a short sale? I can help you short sale your property. Send me an e-mail at
[email protected]
. I will contact you for a free consultation. When we talk, I will explain how the process works in detail and answer any questions you may have. Or, if you prefer, you can call me at 865-696-9002